Classic Pokies: Old is Truly Gold on the Reels.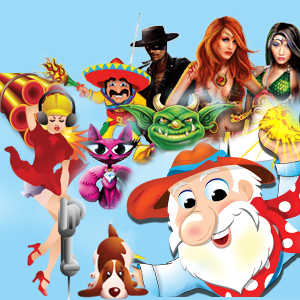 As we all know, pokie machines in Australia were first introduced in the form of electro-mechanical devices that came with three reels over one, three or five paylines. Others call them pub slots or pub fruity machines, but they all mean the same thing; the very first kind of reels that were ever in existence.
What are Online Classic Pokies?
As technology advanced over the years, online gaming took over the Australian gambling business in a big way, but the golden oldies were not about to be left behind. So, to answer your question, classic online pokies are basically the old-fashioned pokies shifted to the online scene. This was done to offer Aussie gamers the traditional casino experience, right at the comfort of their homes.
Best Classic Pokies in Australia
Features of Classic Pokies
Like we've already mentioned, the design and aesthetics of classic online pokies borrow heavily from their pioneer land-based versions. Here's a quick teardown of their main features:
Classic Pokies vs. Modern Video Pokies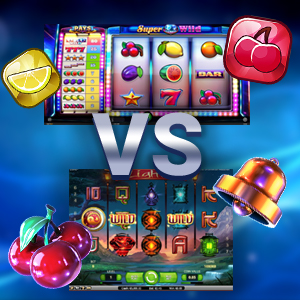 The laid-back setting of classic pokies doesn't make them any less exciting than the modern video pokies. Depending on your inherent tastes or mood at the time of playing, you may prefer the classics to the modern video pokie hotshots that are mainstream in today's world of online gaming; or vice versa.
For argument's sake, none of the two is hands-down better than the other; they are just different; it's like trying to compare a vintage hot rod and a modern-day supercar! Well, in case you're curious about what makes them different, here's a quick comparison:
Why do Aussie Pokieheads Enjoy Classic Pokies?
In case you were wondering, here are some of the main reasons why classic pokies are still a hit in Australia to date:
The simple gameplay makes them quite easy to play

They are a great option for newbies starting to enjoy and get familiar with casino games

Classic online pokies are relaxing, and they come with that authentic feeling of playing in land-based casinos

They are perfect for anyone looking to slow down their gaming pace after sessions of fast-paced betting with intense action
Examples of Classic Pokies & Where to Play Them
Some of the best classic pokies you can play online and on land are as follows:
| Online Classic Pokies | Land-based Classic Pokies |
| --- | --- |
| 777 Inferno | Cash Adventures |
| Diamonds Wild | Royal Diamonds |
| Santastic | Queen of the Nile |
| Scuba Fishing | Indian Dreaming |
| Diamond Mine | Dragons |
Remember, many of the above land-based classic pokies have their online versions. You can enjoy an ample selection of classic pokies in top Aussie online casinos such as: